My New Website
dnxengineers.com
Proudly serving our customers since 1997
Products
SCR:

The Selective Catalytic Reduction process (SCR) is used when the flue gas temperature is too low for the chemical reactions to occur spontaneously, and a catalyst is needed to accelerate the reduction process. In order to reach high NOx reductions efficiency, the reagent must be mixed very uniformly before entering the catalyst.
SNCR :

The Selective Non-Catalytic Reduction (SNCR) process introduces a reducing agent into high temperature flue gas. The spontaneous reaction between reagent and nitrogen oxides then forms nitrogen and water. Wall injectors can be used for reagent injection, except on large utility boilers, where an injection lance may be needed to distribute the reagent evenly. 
SNCR Injection Equipment:
Our Ammonian Injections Equipment can be easily installed on existing and new boiler, without costly boiler modifications. On most boilers, wall injectos can be located in a membrane between the boiler tubes, and sootblower ports can accommodate injection lances on large boilers. Anhydrous as well as aqueous ammonia are readily available low cost reagents.
Packaged Systems:
Equipment is shop-packaged and shipped as modules to reduce on-site installation time and cost. Examples include ammonia storage systems, injection control skids, pump skids, prefabricated injection headers, SCR evaporation and control skids.
NOx Control Systems :
SNCR is a cost-effective technique to provide medium range NOx reduction. Because of its simplicity and high reliability, capital and operation costs are low. If used in combination with other control techniques such as low NOx burners or combustions modifications, it can be an attractive alternative to SCR. When used as a first stage in a hybrid SNCR/SCR system, SNCR can reduce catalyst size.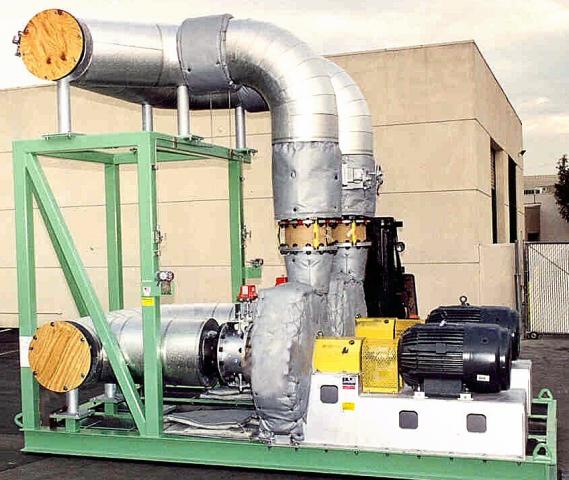 Anhydrous Ammonia Fan Skid

Complete pre-assembled cold air fan skid with two 120HP blowers, two ammonia control valve trains, air filter/silencer and control panels. Painted pipe and structure.
Engineering and Design:
Engineering services include performance evaluation and analysis, process design and detailed equipment design. Analytical techniques such as computational fluid dynamics and chemical kinetics are used as design tools for solving aerodynamic and combustion problems.
Field Services:
Field services are provided as part of most contracts. This can include initial site-surveys and evaluations, assistance during construction, startup and checkout services of installed systems, and performance optimization testing.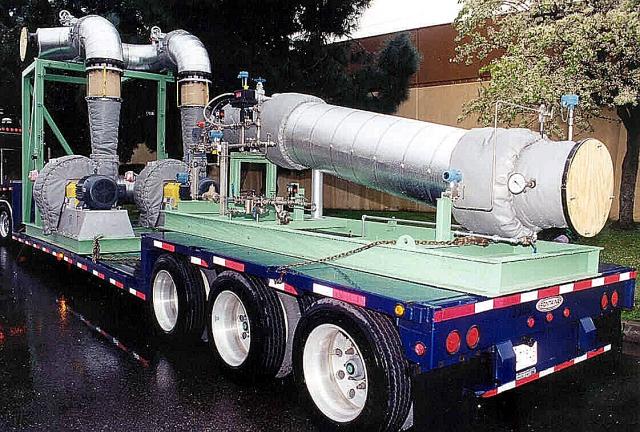 Aqueous Ammonia Dilution Fan Skid
(Left) Prefabricated vaporizer skid with control valves.
(Right) Complete assembled dilution fan skid with 2 blowers and control panels.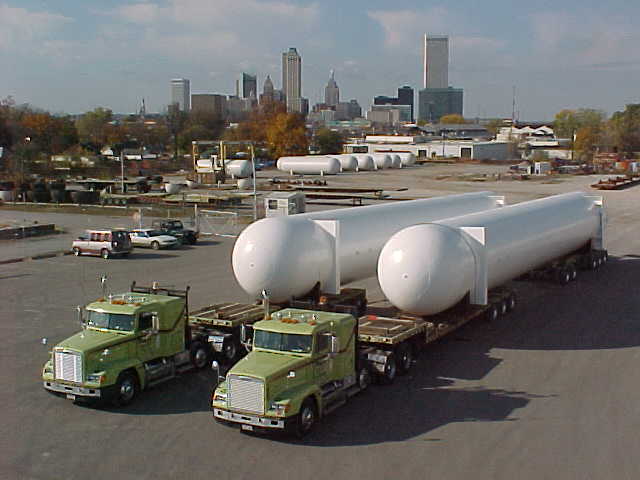 Tank kit system required minimum installation at site by customer. Package included two 60k gal. tanks, stairs and platform, piping, valves, bulk head, NH3 sensors, control panels, sprinkler system and two 468KW electric vaporizers. Meets all codes - no hassle.
Anhydrous Ammonia Tank Kit
Two 60,000 gal. tanks ready to be delivered to job site.
Aqueous Ammonia Vaporizer

Complete pre-assembled 24" dia. vaporizer. 2500 LB/HR Aqueous Ammonia.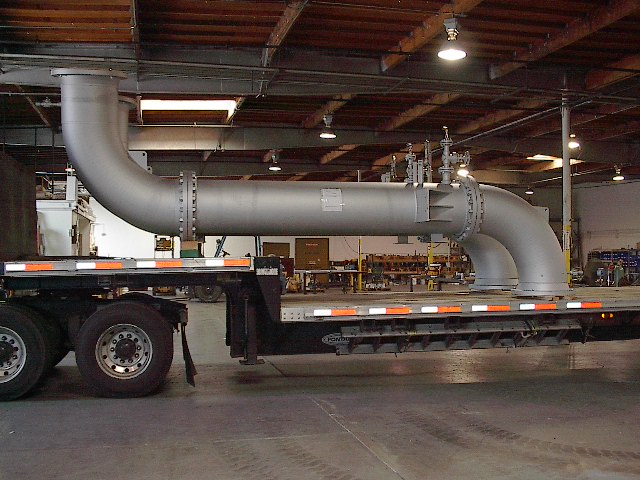 Anhydrous Ammonia Tank Package
Shop assembled tank package included: 12,000 gal. tank, platform, diffuser, electric vaporizer and ammonia control valves. Minimum field installation required. Meets all codes.
Aqueous ammonia Vaporizer Control Skid
Aqueous ammonia control skid pre-assembled with control valves, control panels, hot air blowers and vaporizer. Installed at site.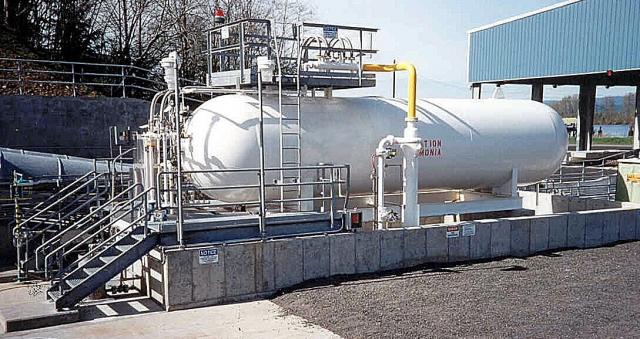 DNX Engineers, Ltd. provides engineering , design services and supplies engineered systems to the power and process industry. Our specialty being the control of Nitrogen Oxide (NOx) emissions.